This is a sponsored post written by me on behalf of Cooper Tires. All opinions are 100% mine.
Are you headed out on a family road trip soon? Tires, which can sometimes be a neglected part of a family car, are incredibly important for road trip safety. With this winter we just went through, it's essential that you check to see how much wear and tear your tires have sustained – especially now in the spring, when rain can be an issue. New tires can increase vehicle performance, and offer better gas mileage, as well as increase safety.
Cooper Tire's Discoverer SRX tire is a great option if you own an SUV or a CUV. The Discoverer SRX tire includes the Cooper Tire wear square visual tread indicator. Located on six points of reference on the inside and outside of the tread, the wear square changes from a square to an exclamation point when the tread is at a point where the tire needs to be replaced. Since there are multiple tread squares, you can also use them to see if your tires are wearing unevenly (which may mean that you need an alignment, which will allow you to get more use out of your tires).

The Discoverer SRX also comes with 65,000 mile tread wear protection warranty, and a 45-day road test. Customers who aren't satisfied with their Discoverer SRX tire purchase can return them for a Cooper brand replacement (just pay for mounting and balancing).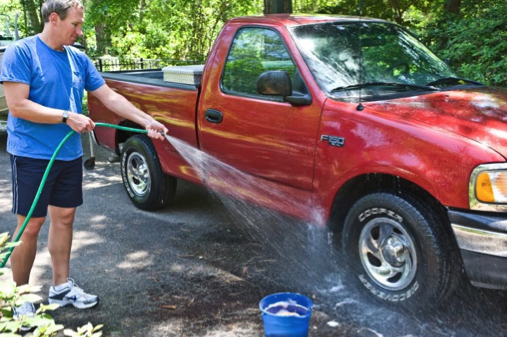 At the Cooper Tire Spring Event, you may be eligible to receive a prepaid Visa card (worth up to $70), with an eligible purchase of four Cooper Tires from a participating deal. Use this Dealer Locator to find one near you.
Get Our Free eBook
Subscribe to get our complimentary eBook with tips, tricks, and info for family travelers.